Title: Project Manager
Company: Rosendin
Age: 51
Education: Associate's degree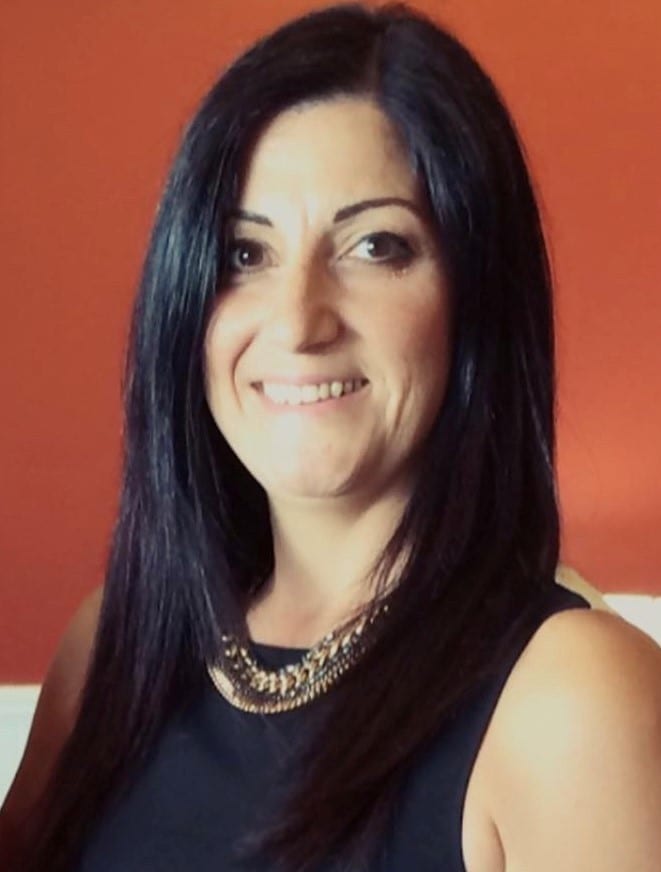 What led you to a career in technology?
My path professionally was not a conventional path in regards to becoming an electrical project manager working on building data centers. I have held various positions, including assistant operations manager, financial aid manager, program director, and project manager. With the many job cuts I have seen during my career over the years, it was necessary to think outside of the box, broadening the pool of jobs I could apply to. I realized I had the skills in leadership and financial management the construction industry was looking for, which led me to the electrical construction field.
What motivates you to go above and beyond in your current position?
I am motivated by the opportunity to make a positive impact not only on a project but also on those I work with, creating an environment of growth for all. I am passionate about the work I do and strive to exceed expectations in order to ensure the project I am on is successful and the goals are achieved.
What role does sustainability play in your life both personally and professionally?
Sustainability plays an increasingly important role in the construction industry reducing its environmental impact by using recycled and renewable materials, reducing energy consumption, and reducing water usage. Additionally, sustainable construction projects often incorporate green building technologies which can help create a more sustainable future.
What is the most fascinating lesson you have learned while working with technology?
Technology is ever evolving, and we need to be able to adapt as individuals in all aspects of our careers, keeping up with the evolution in our industries as they demand it.
What is unique about you personally?
I feel what is unique about me personally is also what is unique about me professionally. I have an immense drive to hold myself 100% accountable in all that I do — taking ownership of both wins and losses.
" ... take ownership of your professional and personal growth through continually seeking new knowledge."
What is your most admirable quality?
I have been told on more than one occasion from those in my life that my most admired quality is my dependability and ability to get things done.
Why is diversity, equality, and inclusion necessary for this industry?
Diversity, equality, and inclusion are essential for any industry because they create a more inclusive and equitable environment, which can lead to better collaboration and innovation. A diverse workforce can bring different perspectives and experiences to the table and can help an industry become more competitive and successful. Additionally, when everyone is treated fairly and equitably, employees are more likely to feel respected and valued, which can lead to increased job satisfaction and productivity. Finally, a diverse and inclusive workforce can help create a positive company culture and ensure that everyone feels welcome and respected, no matter their background or identity.
What aspect of the industry has the most potential for growth, and how can we accelerate that?
The most potential for growth in the industry lies in the use of artificial intelligence and machine learning to optimize the design, planning, and construction of buildings. Through AI and ML, processes can be automated and improve accuracy in estimating, planning, and scheduling projects. This will reduce the amount of time and money spent on labor and increase the speed and accuracy of building the project. To accelerate the growth of AI and ML, we need to invest in research and development to improve the accuracy and reliability of these technologies. We also need to invest in education and training initiatives to ensure professionals are equipped with the skills and knowledge needed to take advantage of the technologies.
Where does the industry need the most improvement, and what can we learn from the current shortcomings?
Although we have made great strides with diversity, equality and inclusion, we are also humans with shortcomings, so we need to continually keep this a priority in our lives by practicing it day in and day out personally and professionally. If we don't, then we risk losing a positive work culture and interest of the next generations to our industry.
When you imagine the future technology, what does it look like?
AI and ML.
What advice do you have for women and other minorities who are currently working in the industry but don't necessarily feel like they belong?
My advice would be to take ownership of your professional and personal growth through continually seeking new knowledge. This will aid you in your confidence to speak on a aspects of the project and help you earn respect from collogues.
What advice do you have for young girls who may be interested in a future career in technology?
Many women before you have paved the way for inclusion and equality in the construction technology industry, opening up all kinds of opportunity, so don't be afraid to join this industry, as this is the future.