Title: Founder and President
Company: Seraphina Safety Apparel
Age: 55
Education: Bacherlor's degree in social work from Youngstown State University
Professional Credentials/Accreditations: Certified Professional Coach in business and sales
Achievements/Awards: Emerging Leaders program graduate 2019, Start Up Dayton Pitch Competition Innovation Award winner 2022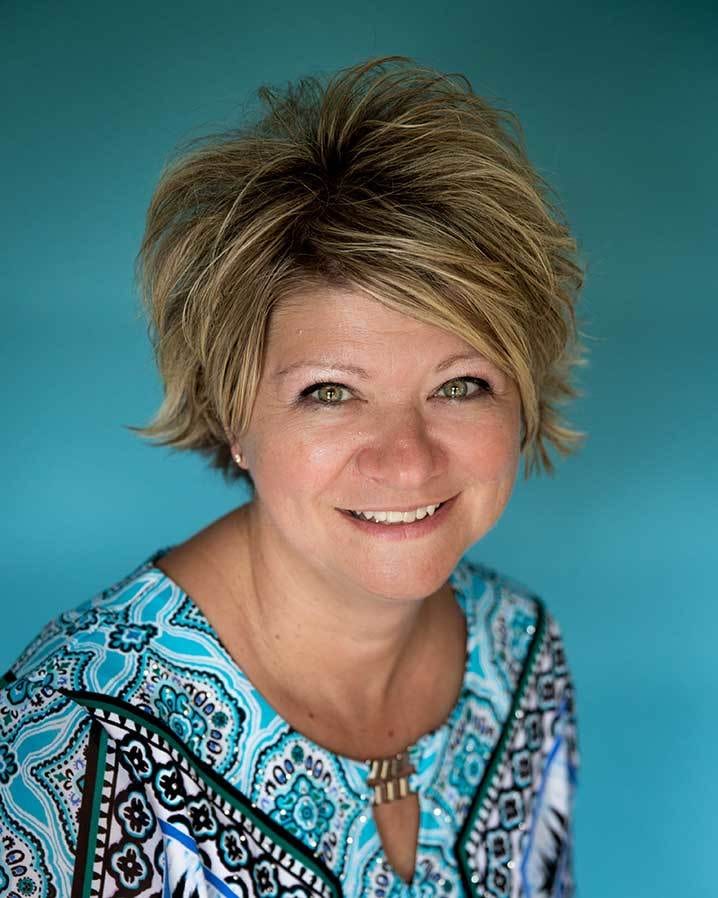 What led you to a career in technology?
God, fate, circumstance, and my desire to follow the paths that show up in my life. Letting go of what I thought I wanted and following my purpose. I didn't start my career in technology. I started in health care as a medical social worker helping patients find solutions for their needs. I pivoted from social work to medical sales, helping physicians find solutions for their patients' needs. This would be my first brush with technology, as the industry was always evolving to provide better solutions. During that time, I was tasked with the startup of a post mastectomy boutique for this employer, which led to advanced learning of breast cancer and the technology available to help survivors post-surgery. When I open my own boutiques, I was exposed to the technology of fabrics and design that played a role in the making of perfectly fitted garments. Ten years later after exiting that business, in October 2018, my path led me to the creation of flame-resistant safety apparel for women — diving back into the world of technology.
What motivates you to go above and beyond in your current position?
The women my brand serves motivates me more than anything. There are so many more women working in the trades, the military, fire service, EMT, and police who are doing great things every day, and they deserve great safety apparel. In discovering the lack of real options in safety apparel for women and knowing that I could create a better solution, I wanted to be involved. Seeing the excitement and positive experiences my products bring to women when they first try my garments drives me to create and design more.
What role does sustainability play in your life both personally and professionally?
Both personally and professionally, I focus on being cognizant of the ways I can minimize my environmental impact. We have transitioned from traditional lighting to LED everywhere possible, recycling to reduce garbage, partnering with organizations for the proper disposal of batteries and electronics, repurposing cardboard, and using recyclable packaging for our products are some of the ways we continue to be intentional about sustainability.
What is the most fascinating lesson you have learned while working with technology?
Technology is always evolving. There is always change, improvements, and growth. "If it is working, it is out of date," is something I once read early in this journey. At first, it didn't resonate, but, now, as I immerse myself deeper into this world, I understand the meaning. Someone, somewhere is always working on a way to improve the technology we use today. I am now always looking for ways to improve upon what is currently being done. At first, I felt like an outsider to this field, like I didn't know enough. But, then, I realized being the outsider gave me the perspective to see things from a different point of view. To see why things weren't working and what could be changed to make a real difference for women in these occupations was actually my advantage. I continue to use technology to create what doesn't exist and bring it to reality to protect as many women as possible.
What is unique about you personally?
I am a happy person. Being happy gives more to my life than worrying about things I cannot control. I enjoy helping others and have always put myself in situations that gave me the ability to do so. I like things that are challenging and require perseverance so that I can look back to see what more I have learned , what I have achieved, and how I have been able to grow as a person. I am a very driven person and believe that I can accomplish anything I decide I want to do and create the life I want.
"Acknowledging the presence of women and committing to providing the products we need to effectively do the job is a lesson to be learned sooner than later."
What is unique about you professionally?
I have a strong competitive side, which keeps me pursuing things I want to accomplish. I have turned this competitiveness into what I now refer to as "co-opetition." There will always be others creating in the same space I'm in and the opportunities are there for anyone wanting to be involved. In competition, there's a winner and a loser. Co-opetition brings the best of everyone together, so the consumers of our products get the best. Faith in my purpose, belief in myself, and a passion for serving my customers has been the foundation of my professional career.
What is your most admirable quality?
My desire to help others and share what I know. No matter what I have been involved with, I have always been willing to help others come along with me and teach others what I have learned along the way.
Why is diversity, equality, and inclusion necessary for this industry?
Any industry willing to embrace the power of a diverse, equitable, and inclusive workforce will create a company culture that yields increased commitment from their employees and earn the trust of all. I want ideas and perspectives from the minds of many so that I continue to design and produce solutions that are truly unique and problem-solving. Including everyone's creativity in the brainstorming provides the opportunity for all to participate in bringing change that positively impacts the lives of our customers.
What aspect of the industry has the most potential for growth, and how can we accelerate that?
Bringing more women to the industry has the most potential for growth. Everyday barriers are being broken and more women are getting involved in technology. Clearing the path so that others can see the way more easily would help accelerate this. Knowing and showing that we can accomplish more when we work together in unison presents a brighter view of what could be and encourages more women to take the next step.
Where does the industry need the most improvement, and what can we learn from the current shortcomings?
Awareness to the growing number of women that are entering industrial and technology space could really benefit from some added attention. This number continues to increase and, yet, in conversations I've been a part of, it's frequently referenced as a nominal number that goes unrecognized. I see the number of women actively employed in industrial occupations, fire service/ EMT/ police, and military often downplayed, which limits the interest in the development of female-specific products. Acknowledging the presence of women and committing to providing the products we need to effectively do the job is a lesson to be learned sooner than later.
When you imagine the future technology, what does it look like?
Think big, then think bigger is advice I was given early on in my journey. When I think I have thought as big as I can, if I think more, I can think bigger still. The universe is a vast space, and I imagine the future of technology will continue to evolve and grow as long as we are willing to acknowledge that we can always think bigger.
What advice do you have for women and other minorities who are currently working in the industry but don't necessarily feel like they belong?
Understanding where the feeling of not belonging is coming from would be my starting point. If I feel that way because I do not like the work I am doing, then I need to evaluate why I'm doing what I'm doing and make a change. If I feel that way because of how I am treated by others, then I would need to evaluate facts versus my assumptions. It's important to appreciate and respect our own self-worth and know that we belong wherever we want to be. When I am new to a group or a place, I find a way to reach out and connect with others through some common ground and start there.
What advice do you have for young girls who may be interested in a future career in technology?
Find other girls/women doing what you want to do and connect with them. Find mentors who can open the doors of exploring all that exists so that you can see the big picture. Always know that no matter where you are starting from, you have the power to decide where you want to go. Create your own life and do what brings you happiness and a sense of purpose. When someone says you can't, show them how you can. Find the best in the worst situations so that you build yourself up rather than letting it take you down. Take risks and be willing to do what others will not, and you will find yourself on a path to your own greatness and fulfillment.