Title: Vice President, Risk and Security Officer, Azure Hardware Systems and Infrastructure
Company: Microsoft
Education: Bachelor's degree from Barnard College at Columbia University; Juris Doctor degree from the University of Virginia
Achievements/Awards: Fortune Most Powerful Women community and awards including: 2023 Supply & Demand Chain Executive's Pros to Know, 2021 Executive Women's Forum Executive of the Year, 2021 Information Systems Security Association Hall of Fame, 2021 Top Cybersecurity Leaders (Security Magazine), Named No. 5 in The Top 50 Women Leaders in SaaS (The Software Report, 2020), Who's Who in Cybersecurity (Onalytica, 2020), Fed 100 Award, Stevie Maverick of the Year Award, CSO of the Year Award at RSA, Machine to Machine and IoT Trailblazer Award (Connected World Magazine), Reboot Leadership Award (SC Media), and Columbia University's Barnard College 2019 Distinguished Alumna Award.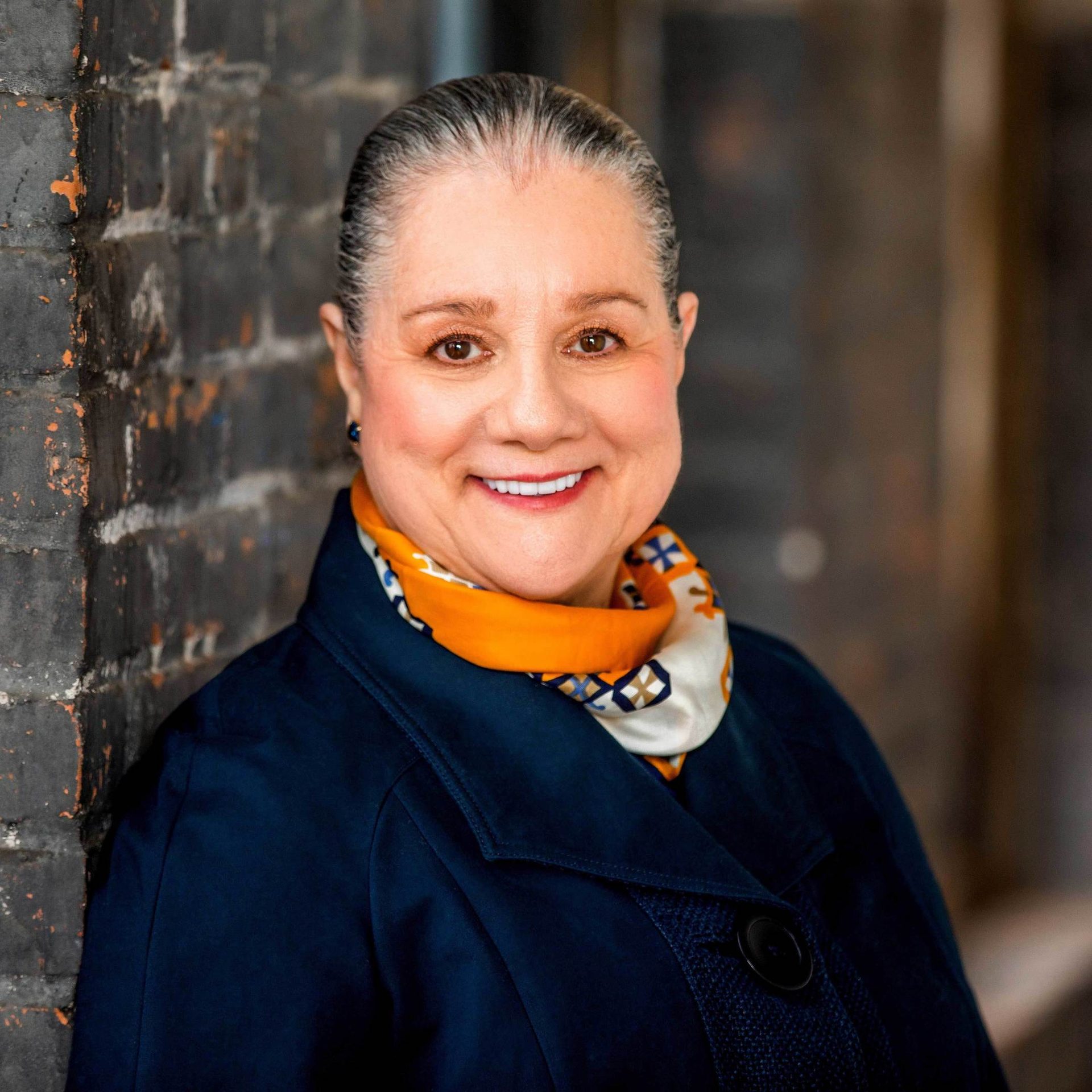 What led you to a career in technology?
Three things.
An enduring an unsatiable curiosity.
A husband, who as an electrical engineer shared his infectious technical curiosity with me from our first date.
The privilege of serving as the attorney for entrepreneurs and enterprises across technologies without boundaries (e.g., excimer lasers, turbines and hydropower, software, inorganic chemistry, and network technology).
What motivates you to go above and beyond in your current position?
An abiding commitment to earn the trust of our customers who are building our cloud into the very fabric of their business.
What role does sustainability play in your life both personally and professionally?
Professionally, I have the privilege of supporting Microsoft's enterprise-wide environmental, social, and governance (ESG) initiative and driving commitment from our cloud infrastructure third-party ecosystem to deploying sustainable practices across their businesses.
And, I walk the talk on addressing the eco-challenges of Earth. A particular concern for me is the shrinking volume of potable water on our planet. This has led me to practice strict personal water use reduction and reclamation through our household, and I encourage others to do so as well.
What is the most fascinating lesson you have learned while working with technology?
While you often need to break something to improve it, building a new capability in the digital age requires an unparalleled level of human collaboration for technological gain.
What is unique about you personally?
I inject humor into all I do. For example, I recently sang a mission statement, reported operations in poetry, and rapped a quarterly business update — accompanied by appropriate attire and a rapper stage name.
"I inject humor into all I do. For example, I recently sang a mission statement, reported operations in poetry, and rapped a quarterly business update — accompanied by appropriate attire and a rapper stage name."
What is unique about you professionally?
I think holistically but deliver in phased sprints. How could I not after studying medieval and Renaissance literature; prosecuting homicides; supporting nation states' intelligence communities; and, ultimately, seeking to secure the power that only an AI-enabled, hyperscale cloud offer?
What is your most admirable quality?
Relentless loyalty.
Why is diversity, equality, and inclusion necessary for this industry?
I look at diversity, as I do everything, holistically. True diversity of thought and perspective extends to an individual's thoughts, world view, educational background, style, and life experiences. Throw a problem out to a group of diverse thinkers with no tools, give them a timeline, and watch the magic happen.
Diversity ultimately drives three positive business outcomes: increased creativity and innovation, deeper customer understanding, and better decision-making.
Where does the industry need the most improvement, and what can we learn from the current shortcomings?
The digital economy overtook us before ubiquitous risk management and "built-in security" were universally deployed. What did we learn? Start with the human element, slow down long enough to take a comprehensive approach, and deliver a truly operationally resilient solution.
When you imagine the future technology, what does it look like?
Technology should exist exclusively in the service of human users — embedded, ingested, adaptable on the fly, and operating in real time synchronicity with human thought. While high-performance compute enhanced by AI can deliver exponential growth, meaningful acceleration can also come with data training models from a broad spectrum of technology use — health care, industrial systems, logistics and traffic management, energy generation, and so on.
What advice do you have for women and other minorities who are currently working in the industry but don't necessarily feel like they belong?
Be who you are … the world will adapt. Stay relentlessly curious. And, collaborate with wild abandon.
What advice do you have for young girls who may be interested in a future career in technology?
Today's young girls are true digital natives. My guidance would be to ponder, experiment, and explore how the areas they are curious about actually work and, better yet, how they could be made more visible and improved.
Embrace this motto — "Be a learn-it-all, not a know-it-all" — and technology will inevitably be at the table.